Florida Marine Specialty Contractor License FAQ
You MUST first sign up for your State Exam(s) and pay online at www.floridaexam.com
MAKE SURE THAT YOU ENROLL TO TAKE BOTH THE BUSINESS AND TRADE EXAMS AT THE SAME TIME. IF NOT, YOU WILL HAVE TO PAY AN ADDITIONAL $80 TO TAKE THE SECOND EXAM.
Testing Company Info
Below is the testing company information you will need concerning your exam.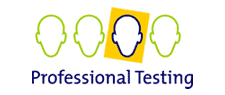 The answers to the examination questions will be based on the editions listed below. Some of the questions will also be based on field experience and knowledge of trade practices. Editions earlier or later than those listed below can be brought to the examination but AT YOUR OWN RISK. However, ONLY ONE COPY of each reference will be allowed into the examination.
Photocopies will not be allowed unless the appropriate authorities (DBPR and the publishers) have given written authorization. Hand-written and typewritten notes are NOT allowed. Existing handwritten notes must be blackened out or whitened out completely, by the candidate, prohibiting legibility. Moveable tabs (e.g., Post-it® Flags) are NOT allowed. You will not be permitted to make any marks in your references during the examination.
To speak to a Pearson Vue customer service representative about an exam reservation, please call 888-204-6230
Scope
A marine contractor is a specialty contractor qualified and certified by the board to perform any work involving the construction, repair, alteration, extension and excavation for fixed docks, floating docks, boathouses, mooring devices, mooring fields, seawalls, bulkheads, piers, wharfs, boatlifts, boat ramps, revetments, cofferdams, wave attenuators, dune crossovers and other marine structures and activities, including pile driving, framing, concrete, masonry, dredge and fill, and wood shingle, wood shakes, or asphalt or fiberglass shingle roofing on a new structure of his or her own construction. Nothing in this rule shall be deemed to restrict or limit in any manner the scope of work authorized by law of other contractor classification.
Examination Outline
Certification of Marine Specialty Contractors. The certification examination shall consist of two tests. Test one shall consist of questions relating to the business and financial management of a contracting firm.
Construction Industry Licensing Board Examination At A Glance
Marine Specialty Contractors General Trade Knowledge Examination Content Information
Test two shall consist of questions relating to general knowledge of the marine specialty trade. The content areas to be covered and the approximate weights to be assigned to said areas shall be as follows:
Exam Percentages
Subject Area
%
Determining Existing Soil Conditions
7
Determining Project Parameters
10
Administering Project
16
Constructing Foundation Systems
9
Constructing Shoreline Stabilization
13
Constructing Anchoring Systems
10
Performing Dredge and Fill Operations
6
Building Floating Marine Structures
9
Building Fixed Marine Structures
14
Executing Close-Out Procedures
6
Total: 100%
Approved References
Timber Pile Design & Construction Manual, 2016
Excavation Guide (includes FL Statute Ch. 556 Underground Facility Damage Prevention and Safety Act
Dock Manual, Design, Building, Maintaining
OSHA 29 CFR 1926 Construction Industry Regulations
2017 Florida Building Code - Accessibility 
Design and Control of Concrete Mixtures 16th Edition
Placing Reinforcing Bars (CRSI) 9th or 10th Edition
Walker's Building Estimator's Reference Book, 31st Edition 
2017 Florida Building Code - Building 
Principles & Practices of Commercial Construction, 9th or 10th Edition
2017 Florida Contractors Manual