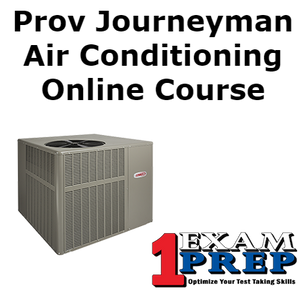 Prov Journeyman Air Conditioning Online Exam Prep Course (County - Florida)
Get one step closer to becoming a Florida County Journeyman Air Conditioning contractor with an online prep course designed by 1ExamPrep to help you conquer the required Prov Journeyman Air Conditioning computer based examination.
Course includes:
One (1) year of access to our online course 
Highlighting and tabbing locations for every required book. 
Hundreds of practice questions. We base these per book so you can understand which questions come from which book to better know where to find the answer, as well as final exams to reinforce your test taking skills.
Your instructor(s) will be available via phone and email. 
---