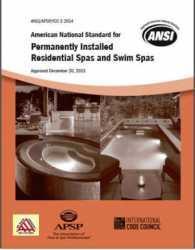 THE ULTIMATE EXAM PREP FOR FLORIDA SERVICE POOL CONTRACTORS LICENSE
$3,99500

$3,995.00

Save $444
---
---
- All the fundamental required books for the pertaining contractor exam.
- online courses for both Business and Trade portions of the exam
- 1-year access to online courses 
- 3 hour semi-private business and finance tutoring session*
- 2 hour private tutoring session (business or trade)
*Please allow an additional 15 business days on tabbed and highlighted book package orders.*
The Ultimate Exam Prep for Florida State Service Pool Contractors includes the following highlighted and tabbed references:
ANSI/APSP-3 American National Standard for Permanently Installed Residential Spas, 2014

ANSI/APSP-2 American National Standard for Public Spas, 1999 (ANSI-2-1999)

ANSI/APSP -1 American National Standard for Public (Swimming Pools, 2014

ANSI/APSP/ICC-5 American National Standard for Residential Inground Swimming Pools, 2011


Chapter 64E-9, Public Swimming Pools and Bathing Places, (Formerly Ch. 10D-5), 2016.

Code of Federal Regulations, (OSHA) 29 Part 1926 

NFPA 70 – 2017 National, Electrical Code, Softbound, Article 680, Swimming Pools, Fountains & Similar Installations, 2017


Pool & Spa Operator Handbook, 2017 Edition

Florida Building Code - Building, 2020
NOTE: Our Application Assistance Fee does NOT include required credit reports or the application processing fee required by the Department of Business and Professional Regulations (DBPR). Separate check(s) or money order(s) made payable to the DBPR will be required to submit your application(s). 
---