Florida Glass & Glazing Contractor License FAQ
Testing Company Info
Below is the testing company information you will need concerning your exam.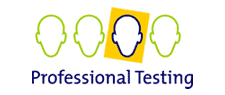 The answers to the examination questions will be based on the editions listed below. Some of the questions will also be based on field experience and knowledge of trade practices. Editions earlier or later than those listed below can be brought to the examination but AT YOUR OWN RISK. However, ONLY ONE COPY of each reference will be allowed into the examination.
Photocopies will not be allowed unless the appropriate authorities (DBPR and the publishers) have given written authorization. Hand-written and typewritten notes are NOT allowed. Existing handwritten notes must be blackened out or whitened out completely, by the candidate, prohibiting legibility. Moveable tabs (e.g., Post-it® Flags) are NOT allowed. You will not be permitted to make any marks in your references during the examination.
To speak to a Pearson Vue customer service representative about an exam reservation, please call 888-204-6230
Scope
Certification of Glass and Glazing Specialty Contractors.
Scope of Rule. The purpose of this rule is to provide for the voluntary certification of glass and glazing specialty contractors in residential and commercial applications without any height restrictions.
Definition. A glass and glazing contractor is a specialty contractor whose scope of work is limited to the installation and attachment of all types of windows and glass, whether fixed or movable; the installation of swinging or sliding glass doors to existing walls, floors, columns or other structural members of the building; the installation of glass holding or supporting mullions or horizontal bars; the installation of structurally anchored impact-resistant opening protection attached to existing building walls, floors, columns or other structural members of the building; and the cutting and installation of glass and mirrors. A glass and glazing specialty contractor may also install prefabricated glass, metal or plastic curtain walls, storefront frames or panels, caulking incidental to such work and assembly, and installation of shower & tub enclosures and metal fascias. Nothing in this rule shall be deemed to restrict or limit in any manner the scope of work authorized by law of other contractor classifications.
Certification procedures and fees for Glass and Glazing Specialty Contractors shall be the same as those provided for the certification of other contractors as required by and set forth in Sections 489.109, 489.111, 489.113, 489.114, 489.115, 489.116, F.S., and related rules.
Examination Outline
Construction Industry Licensing Board Examination At A Glance
Glass and Glazing Contractors General Trade Knowledge Examination Content Information
Approved References
ASTM E1300-16 Standard Practice for Determining Load Resistance of Glass in Buildings, 2016
GANA Glazing Manual, 2008
Florida Building Code - Accessibility, 2017 
Florida Building Code - Building, 2017 
Energy Efficient Building Construction in Florida, 9th Ed.,2017 
Code of Federal Regulations, (OSHA) 29 Part 1926