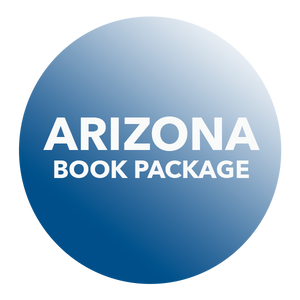 Arizona CR-31 Masonry (Residential/Commercial) Contractor Exam Book Package


The following books are included in this package: 
The following reference material is allowed in the examination center:
Code of Federal Regulations - 29 CFR Part 1926 (OSHA)
International Building Code, 2018
International Residential Code for One- and Two-Family Dwellings, 2018
ACI 530-13 Building Code Requirements for Masonry Structures 2013
The following reference material is not allowed in the examination center:
Modern Masonry - Brick, Block, Stone, 9th Ed. 
Candidates are responsible for bringing their own references to the examination center. Reference materials may be highlighted, underlined, annotated and/or indexed prior to the examination session. However, references may not be written in during the examination session. Any candidate caught writing, highlighting, underlining and/or indexing in the references during the examination will be reported to the Arizona Registrar of Contractors. Furthermore, candidates are not permitted to bring in any additional papers (loose or attached) with their approved references. References may be tabbed/indexed with permanent tabs only. (permanent tabs are defined as tabs that would tear the page if removed). Temporary tabs, (defined as Post-It notes, or other tabs that may be removed without tearing the page) are not allowed and must be removed from the reference before the exam will begin. If you are downloading from the Internet, you may bring this reference into the testing center with you as long as it is bound. You can have it spiral bound or you may hole-punch it and put it in a binder.
---