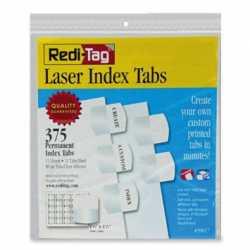 Florida Gypsum Contractor Exam; Pre-Printed Tabs and Highlights
$10899

$108.99

Save $12.26
---
---
With this purchase you will receive: 
1. A complete set of pre-printed tabs (sent to you in the mail) for all of the books required for the Florida State Certified Gypsum Contractor Exam. These permanent, quick reference tabs will help you navigate quickly and easily through the books during your exam. 
Online access for one (1) year to:
2. Printable pdf's that will indicate key areas to highlight in the books and where to place your pre-printed tabs. 
3. Instructional video on how to tab and highlight your book
The pre-printed tabs and highlighting locations are for the following Florida Gypsum Contractor's Exam books: 
C754-20 Standard Specification for Installation of Steel Framing Members to Receive Screw-Attached Gypsum Panel Products. 

C840-20 Standard Specification for Application and Finishing of Gypsum Board. 

C1047-19 Standard Specification for Accessories for Gypsum Wallboard and Gypsum Veneer Base.

C1396-17 Standard Specification for Gypsum Board. 

Walker's Building Estimator's Reference Book, 32nd Edition

Ceiling Systems Handbook, A Stahl, 19th Printing, 2012, Revised 2019

Code of Federal Regulations, (OSHA) 29 Part 1926

Contractors Manual, 2021

Gypsum Construction Handbook, 7th Edition, 2014

Application and Finishing of Gypsum Panel Products, GA-216, 2018 Edition.
---