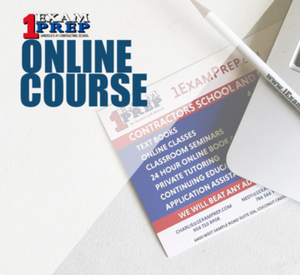 Prov Master Electrician 2014 - Online Exam Prep Course
Get one step closer to becoming a Master Electrician with a prep course designed by 1ExamPrep to help you conquer the required Prov Master Electrician Trade Knowledge Examination.
Self-paced online instruction, along with optional private tutoring provide you with a distinct advantage. 1ExamPrep has mastered and perfected the process of passing any open-book contractor exam for every type of student. 
This course provides the highlighting and tabbing location for each required book, so you can quickly and easily reference your materials during the exam. 

Testing techniques that are an indispensable part of open-book exams. 

Practice questions to help you become familiar with each reference book

Instructor available via phone and email

1-year access to course
quick-add
/county-application-fee/
---